INNOVATION IN THE SERVICE OF HAIR CARE
All hair care products Alf Heller Switzerland contain Swiss mountain spring water and edelweiss with their outstanding cosmetic qualities. But also traditional hair care agents like stinging nettle and coltsfoot as well as more modern components like erythritol, panthenol, tocopheryl acetate und glycerin are used complementary.
Alf Heller Switzerland meet specific skin and hair care requirements by using natural agents like burdock root, amaranth, shea butter, rosemary or green tea extract and natural plant oils like sunflower, coconut, castor or argan oil.
The washing agents used in Alf Heller Switzerland products are lauroyl methyl isethionate, cocoyl isethionate and methyl oleoyl taurate. They were designed to replace the aggressive sulfates and as they are so mild they are also suitable for use in baby shampoos.
Modern plant based ingredients like hydrogenated vegetable oil or hydrolyzed vegetable protein with unequalled cosmetic properties complete the range of functional components in the innovative hair care products of Alf Heller Switzerland.
mountain spring water
The Alpstein mountains provide water which presents the perfect basis for cosmetic products. Free from any negative environmental impacts it has a very long lasting moisturizing effect. The balanced minerals of the mountain spring water help the skin recalibrate the pH-level, supply the skin with important nutrients and stabilize the moisture content. All these effects play an important role in the products of Alf Heller Switzerland.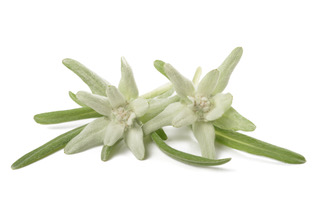 edelweiss
The queen of Alpine flowers grows under extreme conditions in the high mountains and emerged highly effective mechanisms to protect itself. These effects are also active in the products of Alf Heller Switzerland. Edelweiss is an anti-aging, anti-inflammatory and anti-bacterial agent and it protects hair and scalp against harmful UV radiation. Our edelweiss is organically grown in Switzerland.
stinging nettle
Yes, the extraordinary power of this plant can be used in hair care. Stinging nettle stimulates hair growth, nourishes the scalp and prevents dandruff. High in minerals and vitamins, it increases blood circulation and metabolism. It has a purifying effect for the blood and it is an anti-inflammatory. Good reasons to use stinging nettle in all hair care products of Alf Heller Switzerland.
erythritol
Erythritol is derived from natural sugars. It is found in honey, melons or grapes. Combined with other modern agents, erythritol unfolds its unprecedented moisturizing effect, it makes your hair easier to comb and prevents frizz. You profit from these wonderful qualities using the hair care products of Alf Heller Switzerland.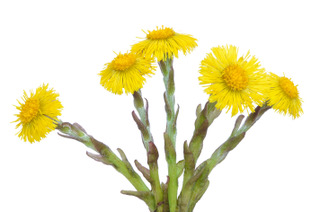 coltsfoot
This common plant is very robust and hence grows almost everywhere. Coltsfoot and its ingredients have been used in herbal medicine for a long time to treat skin conditions and eczema. The plant is anti-bacterial, anti-inflammatory and prevents early hair loss. For the benefit of your scalp and your hair Alf Heller Switzerland bottled these outstanding effects in its hair care products.
provitamin b5 (panthenol)
The provitamin is converted in the skin and has excellent anti-inflammatory, regenerating and tissue repairing effects. It is very well tolerated and shows wonderful smoothing and moisturizing abilities. In the hair care products of Alf Heller Switzerland it is one of the essential ingredients for a healthy scalp and beautiful hair.
burdock root
Since antiquity this plant has been praised for its positive effects against hair loss, eczema and psoriasis. Burdock root is anti-inflammatory, anti-bacterial and helps repair dry and damaged hair. Using
THE BALANCE shampoo
,
THE BALANCE conditioner
and
THE MAN shampoo
you profit from these beneficial effects.
piroctone olamine
This active ingredient tackles dandruff effectively. Piroctone olamine solves sticky skin debris off the scalp and helps prevent dry or greasy dandruff. Additionally piroctone olamine inhibits the growth of bacteria and fungus. All of this makes it an indispensable active agent in
THE BALANCE shampoo
,
THE MAN shampoo
and in
THE BALANCE conditioner
.
castor oil
Castor oil has been extracted from the seeds of the castor oil plant and used in skin and hair care for centuries. The natural oil works miracles in the conditioners of Alf Heller Switzerland. It penetrates deeply into the skin and stimulates hair growth effectively. The result is convincing: truly healthy, soft and shiny hair.
hydrogenated vegetable oil
A modern and vegan alternative of silicone in cosmetics, this oil forms a delicate film around each hair providing instant softness and shine without weighing down your hair or leaving it greasy. Find out yourself about this unprecedented effect with the conditioners and hair mask of Alf Heller Switzerland.
amaranth
The knowledge of this power cereal goes as far back as the Aztecs. Amaranth has excellent cosmetic properties in treating dry and irritated skin. It penetrates deeply into the skin, moisturizes the skin and stimulates skin regeneration. Amaranth absorbs UV radiation, is anti-inflammatory and prevents psoriasis. All these properties are concentrated in
THE REPAIR shampoo
and
THE REPAIR conditioner
.
glycerin
This active ingredient is a natural component of the skin to keep the skin hydrated and smooth. Glycerin also prevents the cosmetic products from getting dry themselves. And this is exactly why we choose glycerin as a base ingredient for all products of Alf Heller Switzerland. Our glycerin is derived from Swiss rapeseed.
argan oil
The oil of the seeds of the Moroccan argan tree has an exceptionally rich combination of ingredients. It is considered one of the most precious natural oils and is an essential part of the
THE REPAIR conditioner
. The active ingredients prevent hair breakage, they soothe irritated skin and moisturize dry hair. Argan oil caters for strong hair roots and helps reduce early hair loss.
vitamin e acetate (tocopheryl acetate)
The skin converts vitamin E acetate into vitamin E which is anti-inflammatory, increases the hydration level of the epidermal layer, eases itchy skin, stimulates wound healing and prevents early skin aging. In the hair care products of Alf Heller Switzerland vitamin E acetate is a base ingredient for a healthy scalp. And vitamin E acetate acts as a very well tolerated preserving agent.
coconut oil
In
THE MOISTURE hair mask
coconut oil is used because it creates a thin protection layer around each hair to leave your hair shiny without weighing it down. Coconut oil consists of many high-quality ingredients like vitamin E which protects the hair against harmful environmental impacts and coconut oil helps reduce hair loss and dandruff.
hydrolized vegetable protein
This special modern active agent is derived 100 % from plant protein and is a certified, ecological and vegan alternative to animal based keratin. Hydrolized vegetable protein is specifically designed to penetrate deep into each hair and to repair damaged hair structure from within. This long lasting effect has been bottled in
THE MOISTURE hair mask
for the benefit of your hair.
sunflower seed oil
Natural sunflower seed oil is the perfect structuring agent to repair damaged hair, prevent hair loss and hair breakage. Sunflower seed oil moisturizes and nourishes your hair, prevents split ends and leaves your hair soft and shiny. We cannot think of a better natural active ingredient for
THE REPAIR conditioner
.
lauroyl methyl isethionate and sodium cocoyl isethionate
Both ingredients belong to a class of modern and ultra-mild washing agents designed as alternatives for the aggressive sulfates. They are so very well tolerated that they are suitable for use in baby shampoos. Using the shampoos of Alf Heller Switzerland washing your hair has never been milder.
rosemary
In the Mediterranean region rosemary has a long tradition in hair care. Rosemary stimulates the growth of the hair roots and follicles which effectively reduces hair loss. Rosemary also prevents dandruff, soothes dry and itchy skin and leaves your hair smooth and shiny. These are perfect hair care properties for
THE REPAIR conditioner
.
sodium methyl oleoyl taurate
This modern plant based ingredient is an ultra-mild washing and foam building agent ideal to complement the ultra-mild isethionates in the shampoos of Alf Heller Switzerland. Sodium methyl oleoyl taurate provides a creamy and active foam and it is an anti-static to prevent electric charging of the hair.
shea butter
Shea butter is obtained from the seeds of the shea tree. Shea butter is very well tolerated and the ideal ingredient for treating dry and hypersensitive skin. Shea butter regulates skin hydration and is perfect for moisturizing, soothing and smoothing. All these wonderful properties are part of the amazing effect of
THE MOISTURE hair mask
.
green tea extract
Green tea offers excellent hair care properties. To leverage the effect, green tea has been enriched with natural fruit acids and glycerin. This modern complex smooths the surface of the hair structure. Already after the first treatment with
THE MOISTURE hair mask
you will notice shinier and softer hair.
INNOVATION IN THE SERVICE OF SKINCARE
hyaluronic acid
Hyaluronic acid is a major component of the connective tissue lying between the skin cells, filling and supporting it. Through its ability to bind large amounts of water, it is partly responsible for the skin's moisture content. Hyaluronic acid thus also ensures the firmness of the skin. In skin treatment, hyaluronic acid is valued above all for the following effects: Hyaluronic acid binds moisture better than any other element. Therefore, it is able to replenish the moisture depots of the skin and thus make the tissue plumper and firmer again.
om24
The formula OM24® stands for a standardised, natural active complex of polyphenols, amino acids, trace elements and polysaccharides, obtained through a specially developed process, from the plant Camellia Sinensis. The antioxidant properties of OM24® neutralise free radicals and highly reactive oxygen compounds that cause the ageing process of cells. OM24® offers a worldwide unique cell protection - proven in studies. OM24® reduces cytochrome-C up to 350 times more actively than vitamin E. Used regularly, products containing OM24® effectively protect the skin and body from environmental influences such as UV radiation, ozone, smog and stress effects.
deuterium depleted water
Deuterium reduced water (DDW) means that the deuterium content of the water has been reduced by cutting-edge isotope separation to produce the highest quality drinking water. All natural water on the earth's surface contains deuterium, a hydrogen isotope. Furthermore, water with normal deuterium content is suitable for the division of tumour cells; therefore, many countries are making efforts in research to reduce the deuterium content of water to produce deuterium-reduced water. Moreover, deuterium-reduced water is widely used in many fields, such as cancer prevention, health care, beauty care, and so on. In general, the deuterium content of tap water is more than 150 ppm, the deuterium content of groundwater in deserts is 180 ppm, the deuterium content of glacier water is less than 150 ppm, and the deuterium content of deuterium-reduced water is less than 150 ppm. Research shows that a person drinking water with low deuterium content over a long period of time is able to prevent the growth of malignant cells and prolong life; therefore, a growing number of people are choosing to drink deuterium-reduced water saturated with hydrogen. However, glacier water is found in the plains far from people; the cost of extraction and transport is considerable. Therefore, glacier water is not exploited and widely used. Besides, deuterium-reduced water saturated with hydrogen produced by a conventional distillation process is very limited because the difference of boiling point between hydrogen gas and deuterium gas is small and the dissipation energy between them is large.